About Us
Passion. Experience. Diligence.
In 2014 Mr. Kelly Glass, New Zealand developer and Director of Commercial Holdings Grenada Ltd, acquired Clarkes Court Bay Marina and surrounding lands equaling 10 acres to lay the foundation for Grenada's first world class Boatyard & Marina. It has an ideal location in the southwest of the island, where mangroves and reefs provide a hurricane barrier and defense against strong winds and waves.
According to some sources Dutch Colonists who came to Grenada in 1670's, seized some lands and the bay naming it "Court Bay". The French later recaptured the lands. Gedney Clarke Esq. of Barbados purchased land from the French between 1763 to 1801 totaling 780 acres that included Court Bay. Hence today it is called Clarke's Court. Mr. Glass, in keeping with this rich history, decided to use as trading name for this project, "Clarkes Court Boatyard & Marina".
The project is planned to be completed in 3 phases. After one year of construction, the boatyard hauled its first boat on June 8th 2015, a SACS Stratos 41 Rib owned by Mr. Peter Hayes of Kalimba Caribbean Tours, using its 40 ton Roodberg Submersible Trailer. The following day the boatyard hauled its first Catamaran owned by Mireille Whisssell and its first monohull Beneteau Oceanis 45, Kalimba Caribbean Tours second boat.
Italian built boatlift 242 ton, max lifting beam 37ft, draft 13ft. Roodberg Submersible Trailer 32 ton, max. draft 7ft, max. beam 25ft.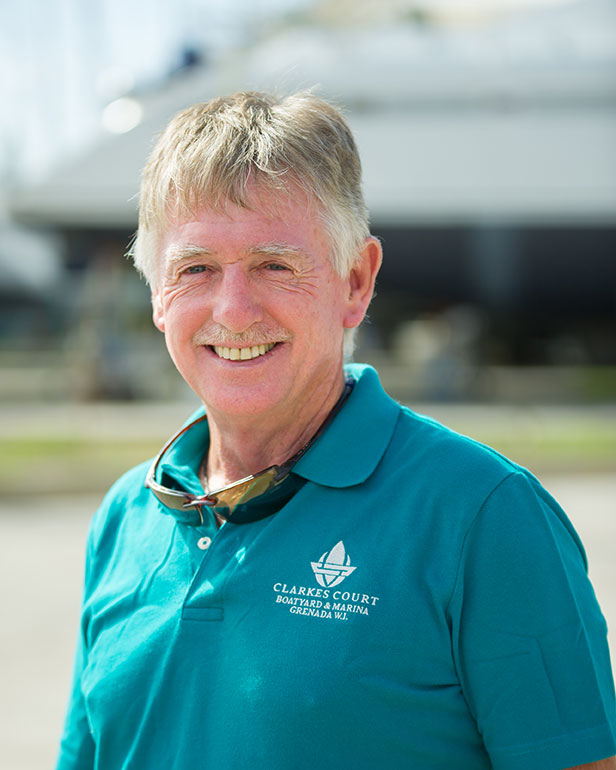 Mr. Kelly Glass
Director and Developer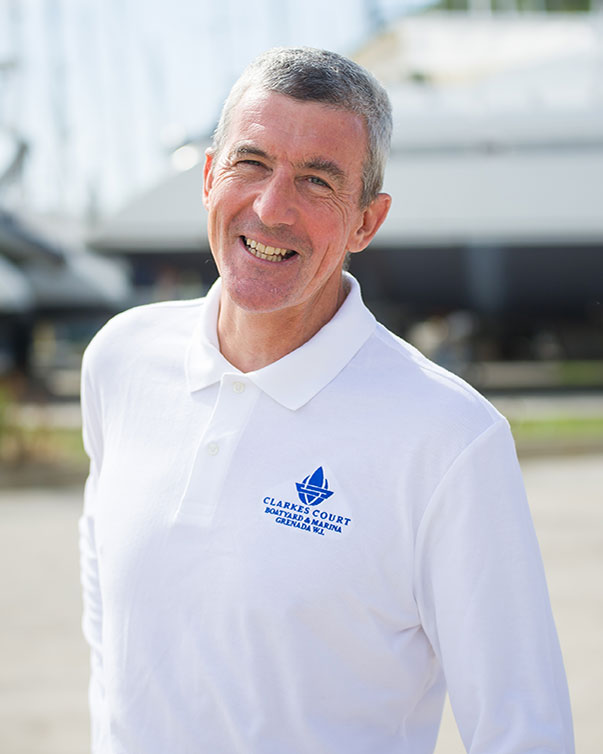 Mr. Conor Holmes
Director