Italian built boatlift 242 ton, max lifting beam 37ft, draft 13ft. Roodberg Submersible Trailer 32 ton, max. draft 7ft, max. beam 25ft.
What's On Site at Clarkes Court Boatyard & Marina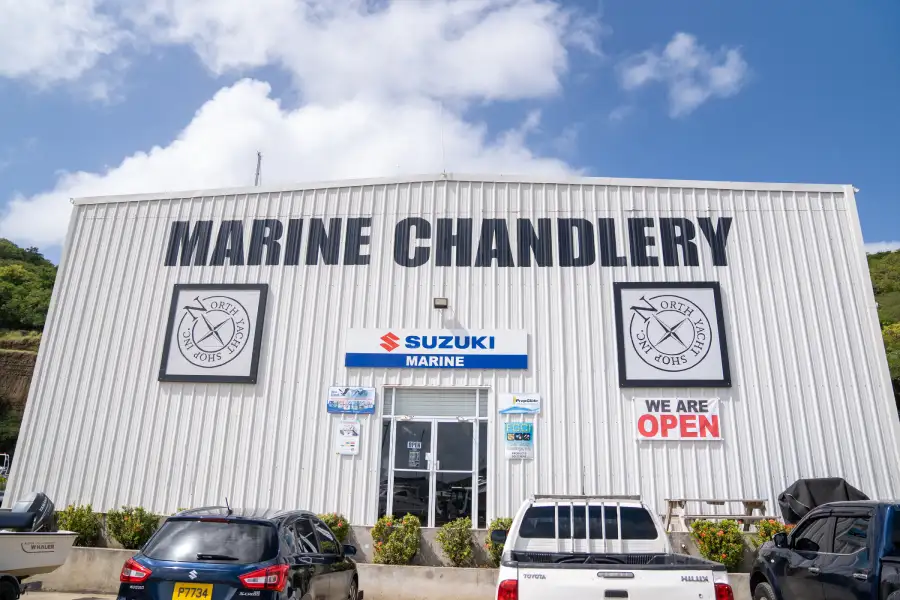 Clarkes Court Boatyard & Marina has the lift capacity to accomodate large multihulls, motor yachts and commercial vessels, and is the ideal place for routine maintenance and major refit projects.
Along with a chandlery, we also have approved technical service contractors on site which includes Mechanical, Electrical, Woodwork, Composite & Superstructures, Rigging, Canvas, Fiberglass, Refrigeration just to name a few.
Our dedicated metal boat area is located well down wind of the boat storage yard and docks.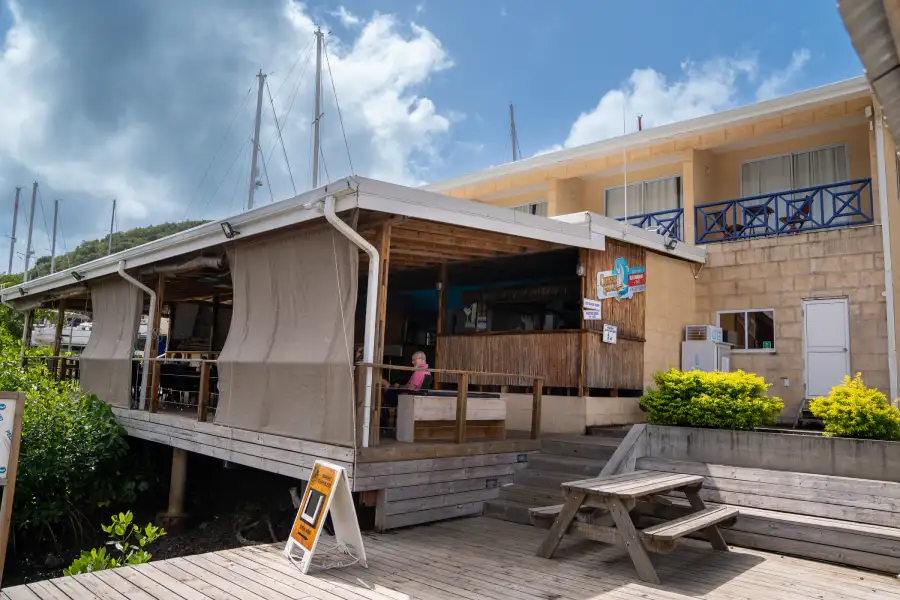 Accommodation & Restaurant On Site
Onsite luxury apartment accommodations are also available for customers who can stay onsite and manage the work being done on their yachts.
Four (4) rooms are currently available and are always in demand. Two double bed rooms and two king bed rooms. Floral, Coral, Sail, Turtle.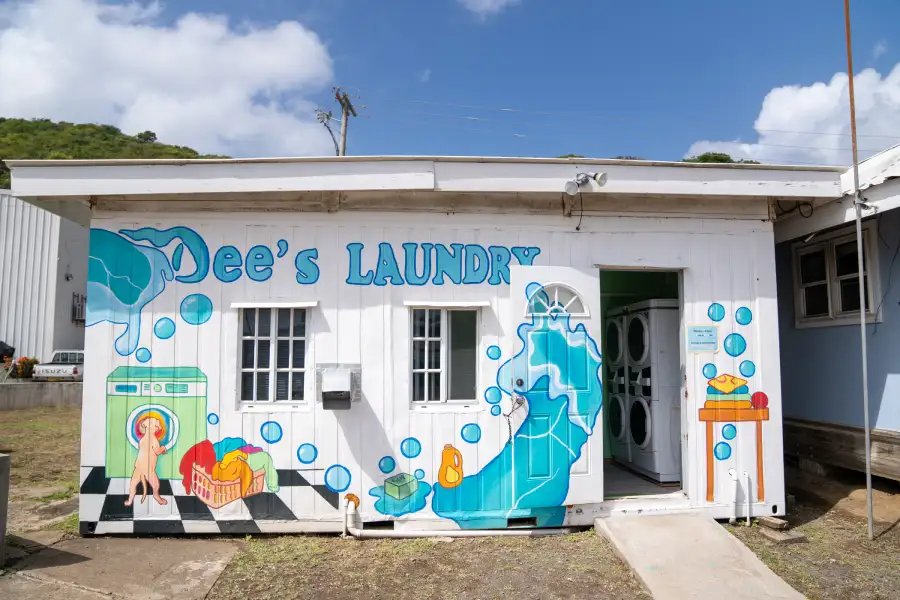 Laundry Facility & Courtesy Dinghy Service
Laundry facility available on site and tokens can be purchased from the office during working hours.
Also available is a call in service for those who prefer to have laundry done outside the marina.
At CCBM we also have tender personnel on-hand to assist with line handling at haul out and also to provide a shuttle service for CCBM customers over to the Woburn dock during working hours.
The Woburn dock is within minutes walking distance of the #2 Bus to St. George's.
Clarkes Court Boatyard and Marina would like to extend our heartfelt appreciation to all of our valued clients and the North Yacht Shop for their generous contributions to our back-to-school initiative. This program provided much-needed support to some of the most...
read more
What Our Clients Think
Review From The Captain of Noels Delight
The lowest common denominator for any boat yard is that they perform common and skilled tasks for the longevity and performance of expensive boats – and they do so safely and efficiently.  What makes certain boatyards stand out from others, are in fact, the employees who work there.  Clarkes Court Boatyard & Marina (CCBM) is such a place.  For a variety of reasons it stands out as the best haul-out and maintenance facility we have ever experienced in the 10 years we've owned our catamaran.  I would never be so naive as to call this 'nirvana' (as I'm not overly found of boatyards – only sailing) but this organization has its act together.Read the current reviews, walk the boatyard for yourself, see the crews in action and then you'll be glad you chose CCBM for your boat.  In September of 2016 we hauled out for a quick week; here are our observations and accolades: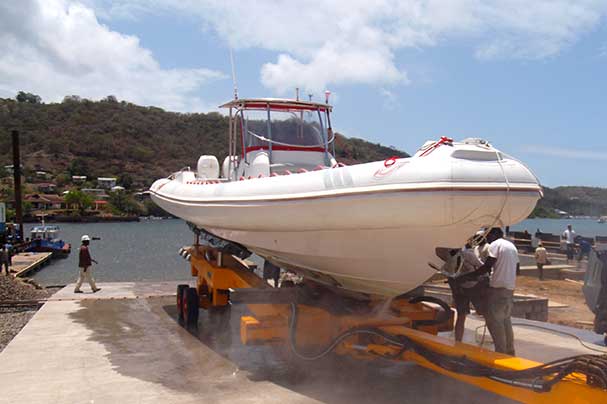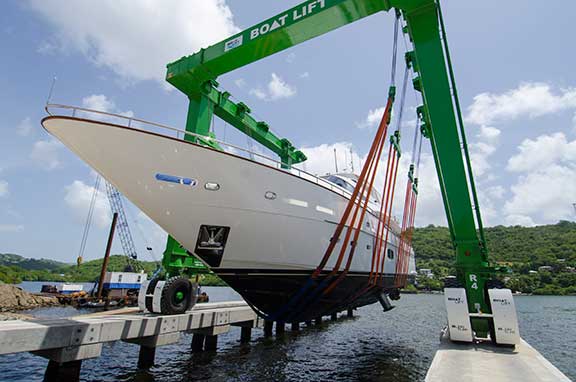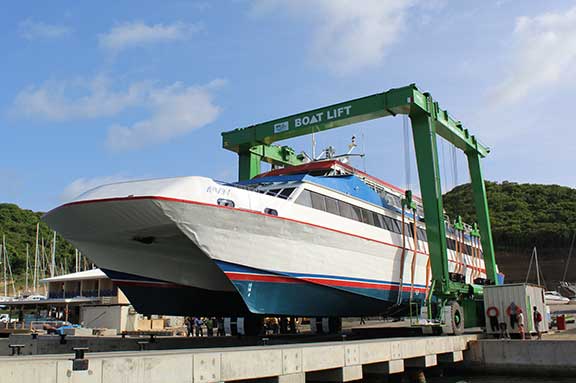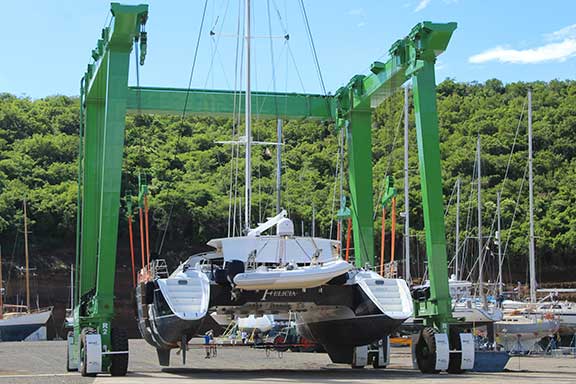 Yard Manager Niels Lund – no drama, no delays, no excuses.  Just fast & friendly leadership of the entire yard.


Office Crew – same as the Yard Manager, these ladies get you scheduled, paperwork done, orientated and settled quickly.  And there's a rum punch for you on the afternoon of your haul-out (nice touch my ladies, nice touch).
Haul-Out Crew – the real stars of the yard!  Always working together and cross training on all aspects of boat movement.  No yelling, no arguments, no ego – just great work.  And lots of direct feedback from Niels himself. When we hauled out there were 8 employees and 2 divers attending to our catamaran.  When is the last time you had 10 employees helping pull your 38-foot cat out of the water?

New Equipment – yes it is a fairly new yard, but between "The Hulk" travel lift and the tractor crawler, the equipment alone is five stars for the Caribbean.  And all boats are hurricane strapped (no matter the duration of layup)
Yard Layout – again a newer boatyard, but one that has been thought out and kept clean. The only drawback for anyone staying onboard their vessel overnight is the nearby Rum Distillery.
If you've never smelled the run-off from a distillery, be forewarned it can be quite odoriferous late at night when the winds die down.  However, this is outside the hands of the boatyard.  And we highly recommend CCBM and will be using them again in the future.
All Tides Rolling to 12° 0′ 1″N 61° 44′ 43″W CCBM Grenada.
Where are you heading?
Clarkes Court Bay Road,
Woburn,
St. George,
Grenada, W.I.